5 goals to help you make you earn $ 500 with affiliate in the first time
The first $ 500 when making money with affiliate marketing is a desirable number for many beginners, but achieving it is not easy but not too difficult.
Around me now there are many capable individuals achieving income levels greater than $ 1000 – $ 2000 per month (Much bigger, say you may not believe so just take $ 500 for small).
This article will share with you 5 main goals you need to achieve if you want to conquer the first $ 500 with affiliate marketing.
Goal 1: Don't think about profits in a hurry
Although the goal of being an affiliate is to make a profit (commission), the more you think about it, the more negative emotions you can get. Because in the beginning, you are very weak, only good individuals can make it early.
Please identify, in the affiliate process – You will encounter many difficulties, such as:
Making website, writing articles + inserting affiliate link but no one can read it leads to no commission
Making content, inserting affiliate links and running ads, but still has no commission or very little, can not offset the costs spent on advertising platforms.
If you persist and add a bit of intelligence, through ineffective actions you will learn your own lessons, optimize everything and the result (commission) will find you.
But in fact the majority give up!
Maybe, the photos of your affiliate income only give you temporary motivation. But in the end, if you can't do it all the time, you won't get it.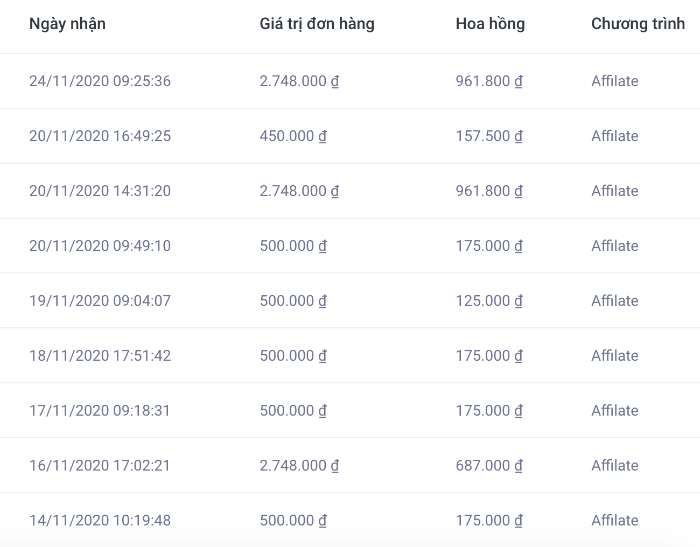 I rarely talk about things like thinking. But the truth is that thinking is an important factor that you need to know, because I have had many cases of giving up in the middle because it does not work all the time.
Ideally, let's just forget about the initial income. There are 2 things that you need to focus on building:
Value for users
Your knowledge
Objective 2: Determine the direction of the promotion
Initially, you need to clearly define the direction of the three main promotional directions:
Free traffic
With this direction, you reach out to customers with the least cost-effective or even cost-free promotional methods, the end goal is that the customer buys through affiliate links and you get a commission.
The most popular free traffic channels today are:
Web SEO: You optimize your website in a search engineered manner (Google, Bing) to get high rankings when users search for keywords, thereby reaching a huge amount of free traffic. Refer to the SEO self-study document
Video SEO: Similar to web SEO, but your content will be video and focus primarily on getting high rankings on Youtube. See the instructions.
Social networks: Facebook, Instagram, Tiktok are the major social networks today and you can build content, build brands to make money with affiliate.
Advantages: Saving advertising costs, the results will be consistent and sustainable over time
Cons: It takes a long time to get the first results
Paid traffic
That means you spend money to run ads, buy impressions to reach potential customers.
The current popular Paid traffic channels must be mentioned such as:
Facebook Ads
Google Ads
Tiktok Ads
Zalo Ads
Instagram Ads
Native Ads
Advantages: Quick results
Cons: Need capital and experience to run profitable, not suitable for newbies
Free traffic is combined with paid traffic
You can still deploy both directions, but to be effective you also need a clear strategy from the start.
For example:
When you SEO the web, one of the criteria that Google evaluates and ranks your website is the content and experience of the readers on your site.
But when your new site has not been known to anyone, as well as has not had any visits, the ranking of this criterion is almost 0.
Now you can run Google ads with buyer keywords to find more visits for the site.
This is an example in which the two types of promotions support each other, how you choose depends on economic conditions, experience (not much needed) and persistence.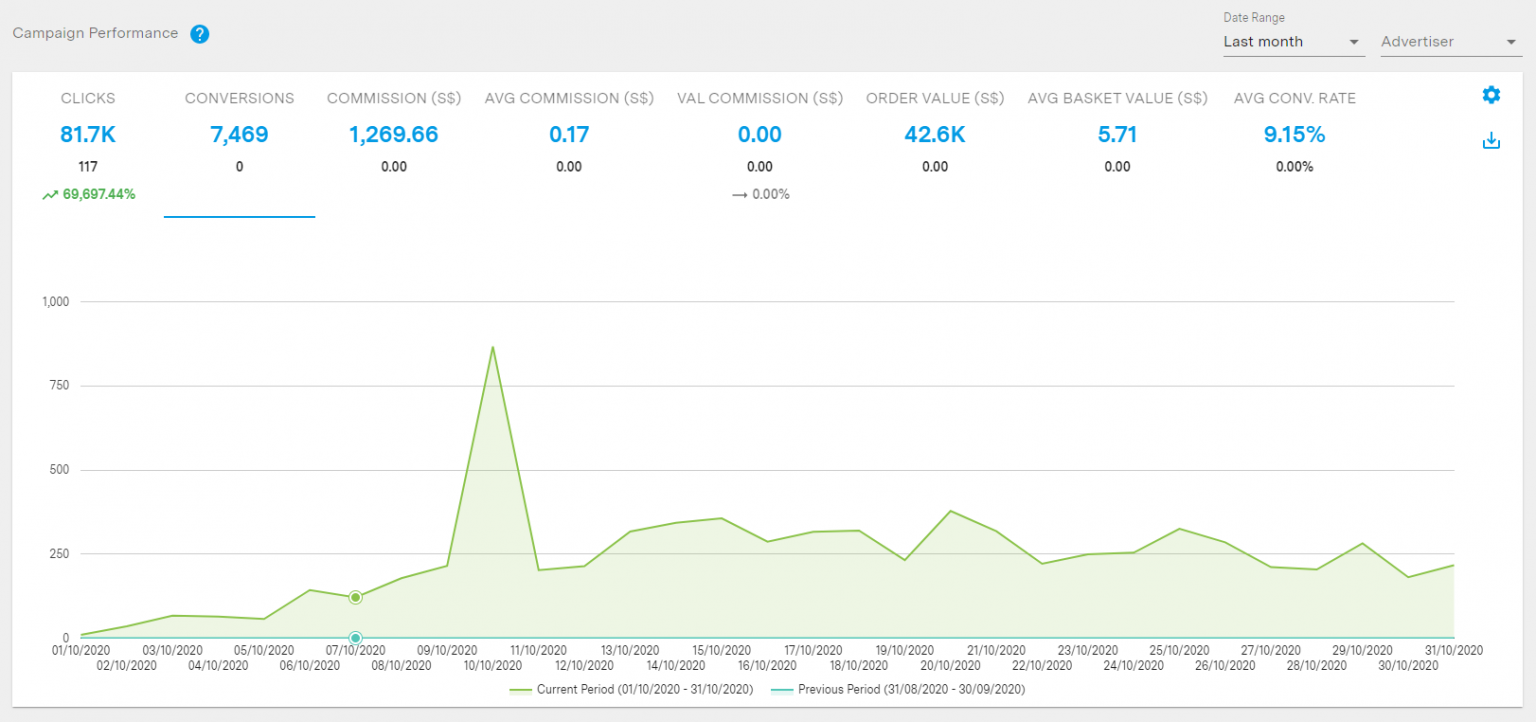 Goal 3: Focus on niche development
After you have identified the advertising direction that you will be heading, the next thing you need to do is find a niche to develop in time.
In addition to the reason that helps you avoid unnecessary competition with "heavyweight" competitors, it also helps you to do well the content of the niche that you are exploiting.
When your content is as detailed and detailed as possible to match the searcher's needs, the percentage of readers buying through your affiliate link is very high.
You can choose niches based on your strengths, topics that you know about, but if you don't have these already, it's okay, you can work while studying, as long as you see the niche's potential.
Goal 4: Invest in website, content & SEO
If you define the direction of website development and SEO, then first of all, you need to put in effort into the keyword research phase.
Keyword research will bring you the following benefits:
Understand the needs of customers in the niche
Shaping the development direction for the website
Have a plan to build long-term content for your website without fear of getting stuck in ideas
The website structure is neat, helping the Google bot to crawl your site more easily.
Website will have all the necessary categories, this will help you with "remarketing" later
Knowing who is the direct competitor in the niche, then have an effective "coping" strategy.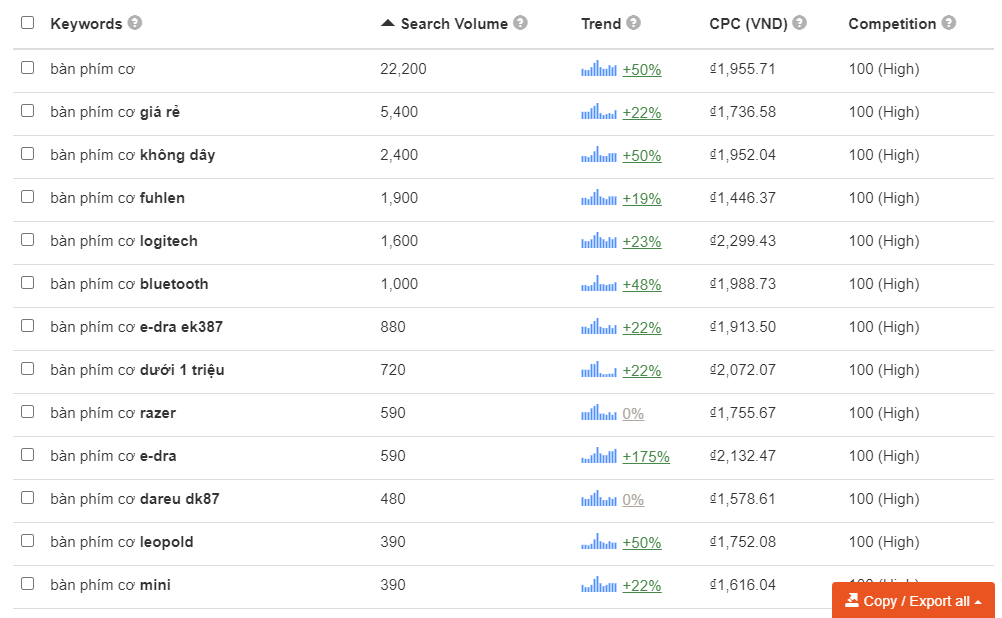 Invest your time in researching and acquiring quality keywords
Next, once you have a set of quality keywords, the next thing to do is to build a website.
At first just that, over time the site develops you start to optimize the interface to increase the user experience on the site later.
As I shared above, the content is the most decisive factor, whether customers buy goods through your affiliate link or whether your website ranks on the Google search engine, mostly due to content. decision.
You can write on your own or if you do not have time you can hire writer but to hire and produce quality content you should note the following:
Determine what type of content you are trying to deploy
Prepare very carefully the main keyword, the secondary keyword
Images / videos for articles
Request in detail about: title, length of article, description …
The style you have shaped
Outline articles
In short, you have to give a lot of necessary information before writer can deploy the content effectively as you like. All you need to do is edit and post the article.
Note: When you hire you only need the key with the necessary information for the writer, should not reveal the site.
Then you proceed to SEO Onpage & Offpage for the site.
Goal 5: Analyze and plan the optimal continuity
The potential to make money with affiliates through website building and SEO in the current Vietnamese market is huge, so at this final goal, I will share more about optimization to help you become "unique" in niches as well as ways to not stop at the $ 500 income figure.
For web SEO affiliate market in Vietnam, if you can do all the above things well, you will already sit on page 1 – page 2.
But to have a chance to earn $ 500 / month, at least you must be in TOP 5, you need to do things like:
Knowledge: Always at the forefront of your industry, there are types of content that other blogs don't have.
Link building: You need to create links from other reputable sources. Those sources must also have a good traffic volume every day and a high clickthrough rate to your website.
Content Promotion: Combining with other advertising channels such as social networks, building email lists, some fields can also build their own community, … To increase the amount of interaction between you and your readers. Always bring old readers back to your website
Refresh content: Always refresh potential content to the top, you can analyze it on Google Search Console
…
Knowledge of SEO is endless, but the affiliate in Vietnam market still has a lot of potentials for you to exploit, the competition is not high, the possibility of getting to the TOP is high if you focus on a small niche.
Therefore, the chance of you making $ 500 after the first 6 months is quite possible.
Epilogue.
Above are the 5 main goals that you need to strive to achieve if you want to make your first $ 500 with affiliate. When you earn that amount of income, you will know how to earn $ 1000 – $ 2000 per month without anyone "holding hands" at all.
Among the main goals, there are many other small goals that when you experience, you will need to know what to do next.
Wish you get high income figures when making money with affiliate.
Translated by Hoai Thi
Source from: kiemtiencenter.com
Xếp hạng bài viết (rate the post)
[Total:

0

Average:

0

]