In the field of advertising, the line between promoting products and overstating the truth about the use of products is extremely fragile. Many major brands failed to recognize this boundary, abusing strong phrases such as "scientifically proven", "100% guaranteed results," which cost millions in dollars and his reputation.
Here are 18 examples of scandals in the advertising industry that have caused big companies to wobble because of financial penalties, as well as outrage from consumers.
Uber – $ 20 million for misrepresenting the driver's salary in its job post.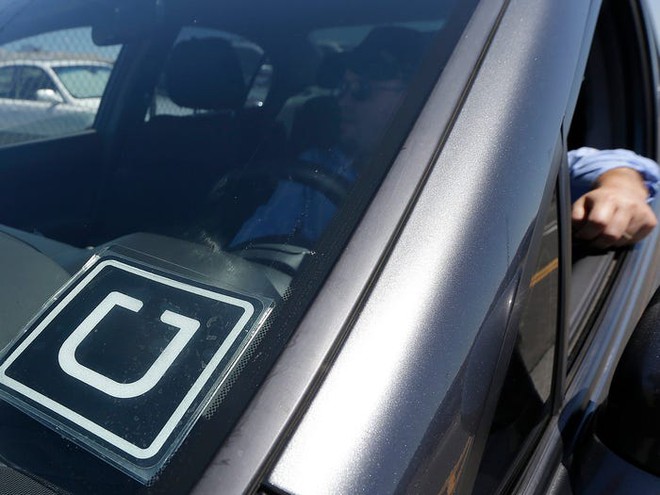 In 2015, Uber was "touched" by the FTC (Federal Trade Commission) for misrepresenting a driver's salary in a job post. Accordingly, they claim that employees working in Minneapolis can receive 18 USD / hour, and in Boston is 25 USD / hour. However, the actual number of drivers returned is about 10% lower. After two years of investigation, the FTC decided to fine Uber $ 20 million and forced them to correct their recruitment information.
"We made a lot of improvements to improve the driver experience over the past year," a Uber representative said. In the near future, we will continue to focus on perfecting the brand so that Uber is always the top destination for candidates who are looking for a new job. "
Activia yogurt company – $ 45 million because it claims that its products contain "special sterilized materials" to sell at a higher price than competitors.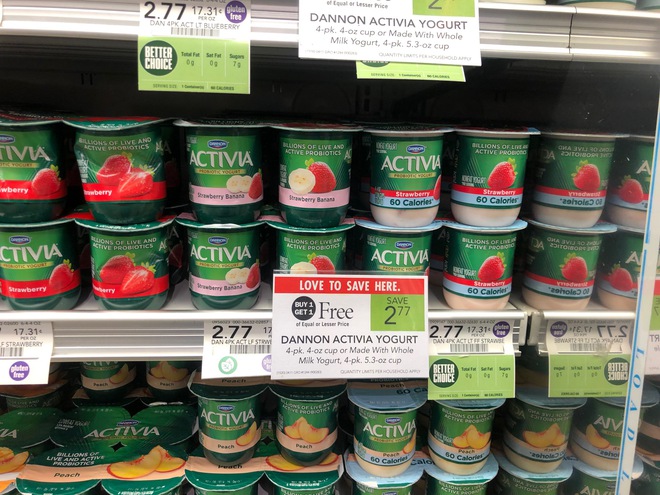 In 2010, the yogurt brand Activia was faced with a $ 45 million penalty for false advertising to sell products at a higher price than competitors. Specifically, Activia's media campaigns emphasize that their yogurt has been "scientifically and scientifically proven" to help users improve their immune and digestive systems. And because of this great effect, they were indifferent to selling the product at a price of 30% higher than other competitors.
However, after receiving complaints from many consumers and investigating the incident, Cleveland court declared the advertising information of Activia is false. At the same time, they must also remove phrases such as "scientifically proven" from future media campaigns.
DaftKings and FanDuel – $ 6 million for false advertising to cheat new players.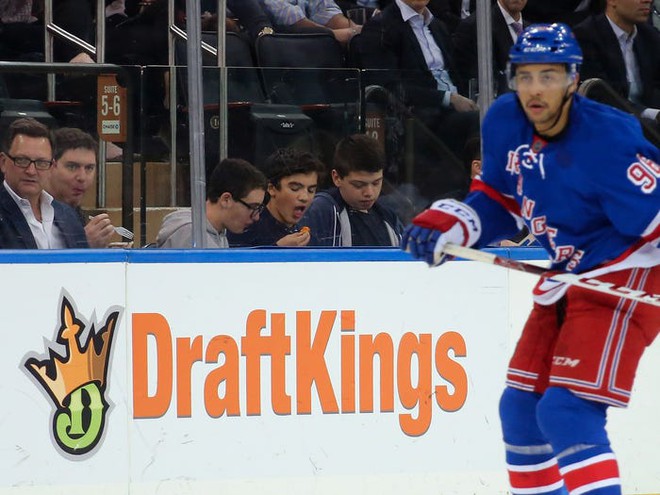 In 2016, two of the world's biggest fantasy sports companies, DaftKings and FanDuel, were fined $ 6 million for false advertising. The lawsuits against the two companies are mainly focused on the problem they misinterpreted about the chances of winning by casual players and new players. Accordingly, professional or long-term players use automated computer scenarios combined with game script analysis data to collect a large sum of money from the prize.
According to the New York Justice Minister, the amount of fines for DaftKings and FanDuel is the highest penalty for vague, false advertising behavior in recent years.
Volkswagen – $ 15 billion because of the "slashing" of its car models using clean, environmentally friendly oil.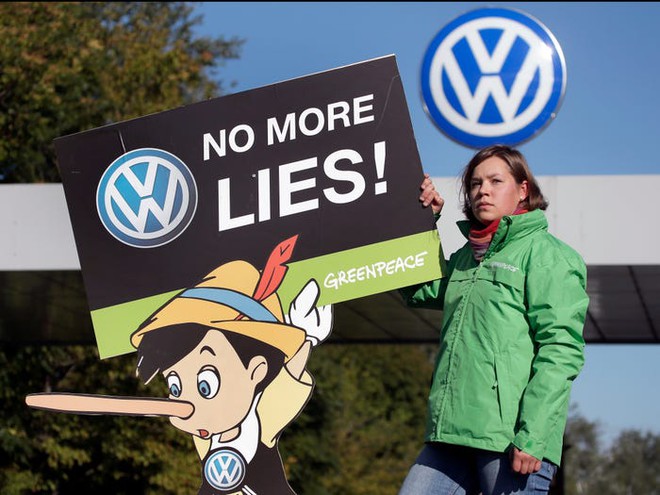 In 2016, the FTC filed a lawsuit against Volkswagen for false advertising, after the automaker claimed it had produced "Clean Diesel" models to protect the environment. . This also means that they have cheated on the test of emissions to the environment that the United States has applied during the past 7 years.
The FTC said Volkswagen sold or leased more than 550,000 models it claimed to run on "Clean Diesel" and demanded compensation of $ 61 billion for violating the Clean Air law. However, after many negotiations, the fine for this car company is only $ 15 billion.
Tesco – $ 432 million for selling beef mixed with horse meat in some fast food products.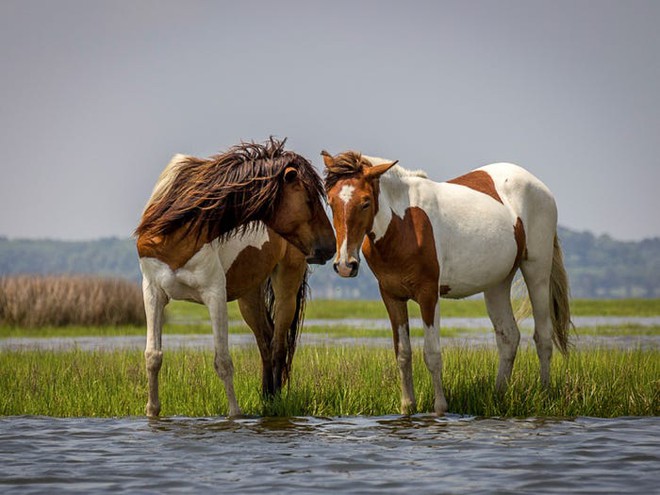 In 2013, the supermarket chain Tesco faced a wave of criticism regarding some of its food products. Accordingly, they used beef mixed with horse meat in hamburger and fast food products to sell to consumers, and then Tesco went wrong when it came to a 2-page article. the title "What did the burgers teach us", along with the implication that the "fake meat" happened throughout the food industry, not just them – a blatant slander. The new article and campaign received a ban from ASA, followed by a £ 300 million ($ 432 million) penalty for the supermarket chain.
Red Bull – $ 13 million just for a figurative slogan but customers like to understand it literally.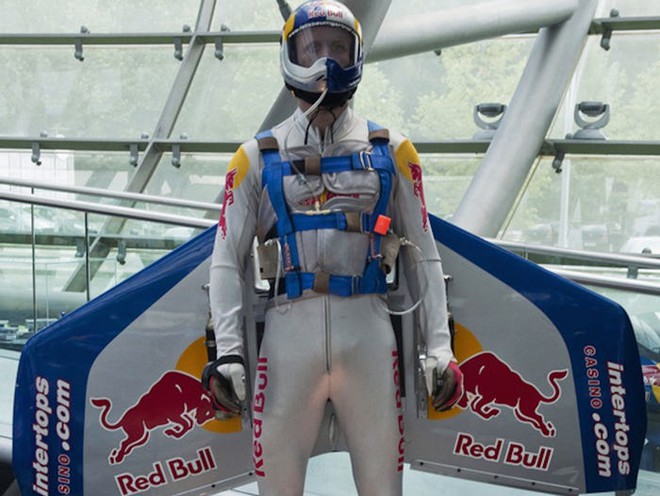 In 2014, energy drink company Red Bull also faced a $ 13 million penalty for the slogan "Red Bull gives you wings" (RedBull will bring you wings – figuratively, of course). This amount includes the compensation of 10 USD / customer, applied to those who have purchased their products since 2002. This slogan has been used by Red Bull during nearly 2 decades of operation, together With their ad promoting their drink can help users improve their reflexes and focus instantly. Beganin Caraethers is one of RedBull's longtime customers, who has been with the brand for 10 years. instant. However, he claimed that he did not "grow wings", or have any physical changes as advertised by RedBull. RedBull then had to issue a correction: "RedBull decided to impose a punishment to avoid the heavier financial losses and the controversy surrounding the lawsuit. However, we assert that the brand of our marketing campaign is always clean, frank and accurate, with no signs of false advertising. "
New Balance – 2.3 million dollars because of unfounded advertising, "wearing its shoes will help burn calories faster".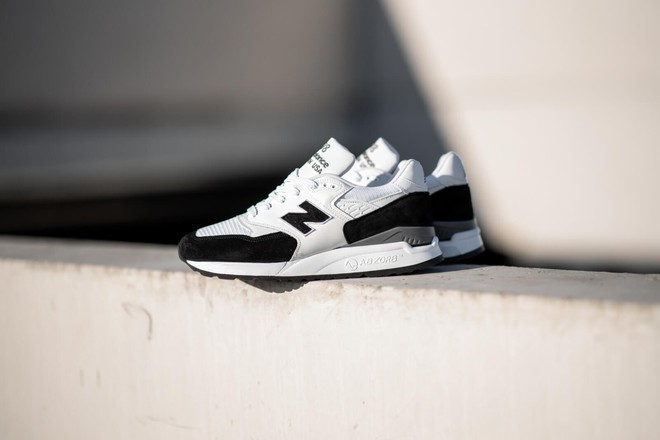 In 2011, New Balance launched an advertising campaign with false information claiming that their new shoe model could help users burn calories. Meanwhile, scientific studies show that no matter what type of shoes you wear, it will not work for your health. (hidden board), can work on buttocks, thighs, ligaments and lower legs. It is this false advertising that led them to a $ 2.3 million penalty on August 20, 2012.
Lumos Labs – $ 2 million because of "explosion" that their application will help users become smarter after just a short time.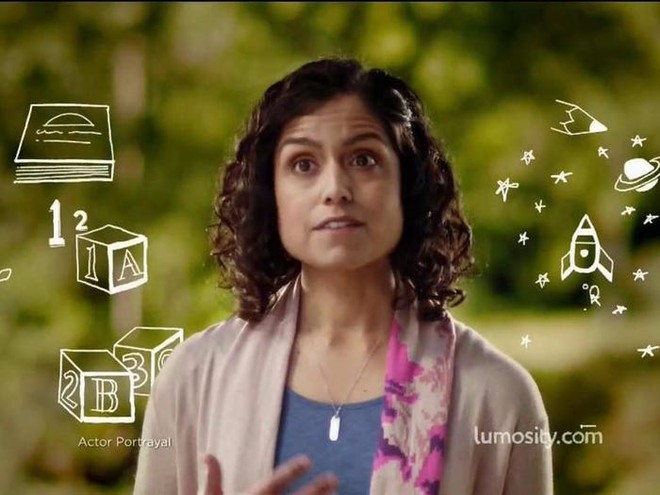 In 2016, the "father" of Luminosity – the famous application for training the human brain, received a fine of $ 2 million from FTC for unfounded advertising behavior. Accordingly, the company claims that it can prevent Alzheimer's disease, helping users to study better. And yet, they are even more "explosive" when claiming that customers only need to use the application for 10 minutes / day, 3 days / week to be able to "maximize their potential in all areas of life". Rich Luminosity, director of FTC, said: "Luminosity does not own a team of experts and scientists who can stand in charge of their claims."
Kellogg – $ 2.5 million because of vague, untested advertising.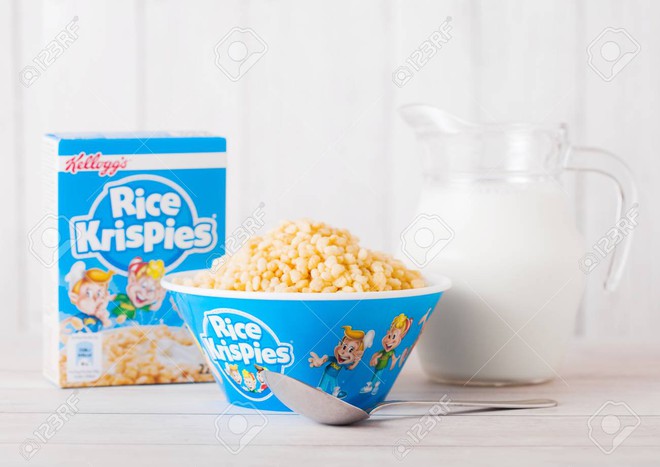 In 2010, Kellogg's famous Rice Krispies experienced a period of misery before accusations of misleading information about ingredients that improve the immune system in its products. The FTC then forced Kellogg to stop all advertising campaigns that used the information "Rice Krispies to help improve the immune system of young children by 25% of nutrients and antioxidants – including vitamins A, B, C, E ", because this information is a bit vague. The above case ended in 2011, and Kellogg agreed to pay $ 2.5 million to the affected customers. In addition, they donated $ 2.5 million worth of products to charities.
Airborne – more than 30 million USD because of "flattering" of excessive product.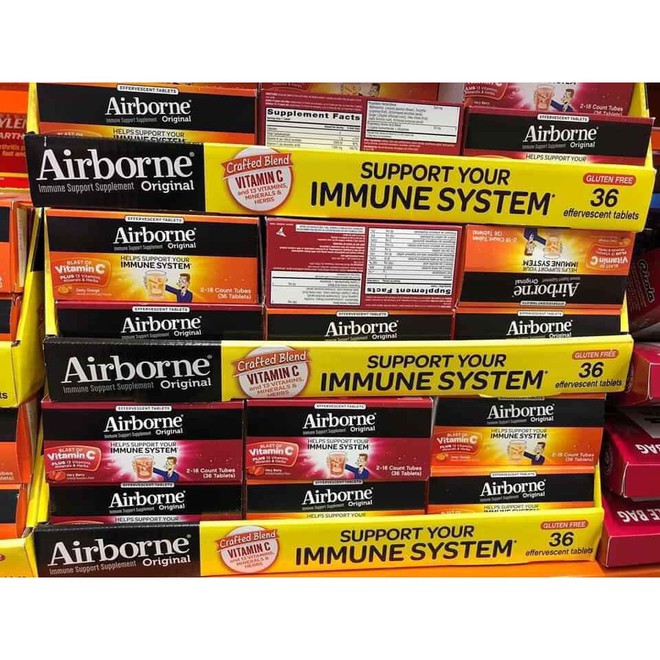 Functional foods Airborne can be considered one of the "national products" in the US in the 1990s. The brand's marketing campaigns say their products can kill harmful bacteria and germs. , against common illnesses like the flu or a cold. However, there are no studies that prove the product effectiveness that Airborne advertises. As a result, the US Center for Science in the Public Interest investigated the incident, causing Airborne to face a total fine of more than $ 30 million.
Wal-Mart – $ 66,000 for charging customers in New York higher than elsewhere.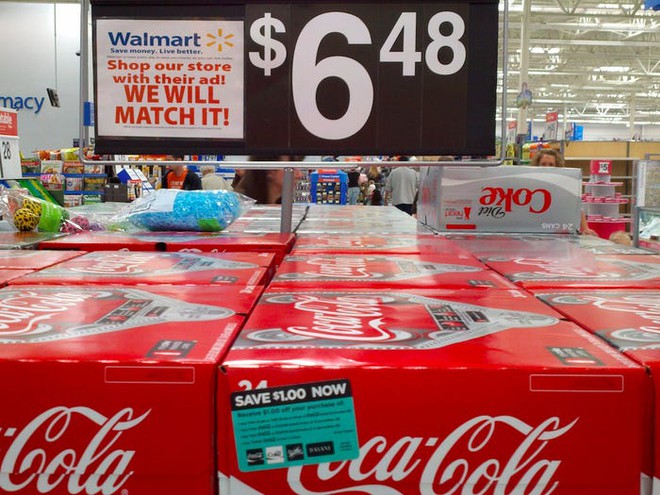 In 2014, the supermarket chain Wal-Mart launched a discount campaign for soft drinks, with just US $ 3, users were able to buy 1 pack of 12 Coca-Cola cans. However, customers in New York have to pay a little higher, 3.5 USD / lot with the explanation given is because "road tax rates in this city a bit higher." Lawyer Eric Schneiderman , who conducted the procedures to investigate this case concluded that Wal-Mart violated business laws 349 and 350 of New York State. Accordingly, they were fined $ 66,000 for charging customers at 117 stores in the city.
Hyundai – $ 85 million for "flattering" horsepower of some of its cars.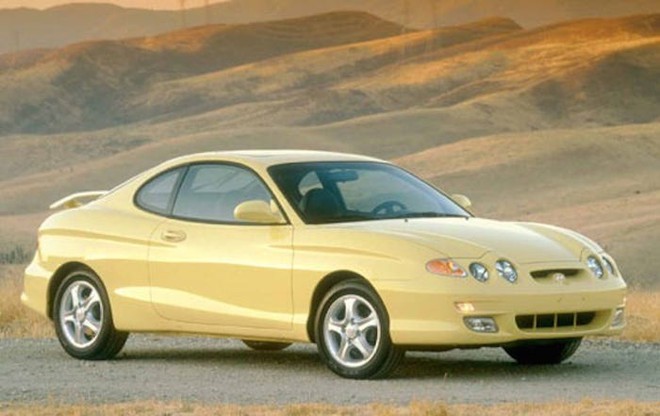 In 2004, Hyundai had to pay more than $ 85 million for fraudulent horsepower of some products exported to the US. About 840,000 customers were involved in the lawsuit, including buyers of Hyundai Elentra and Tiburon from 1996 to 2002. According to a survey by the Ministry of Transport, the automaker increased horsepower. About 10% of its communications campaigns started in September 2002 in Southern California and lasted until 2004. Afterwards, Hyundai also compensated affected customers with a debit card. Prepaid value is 225 USD / person.
Kellogg – 4 million USD for one more "rabid mouth".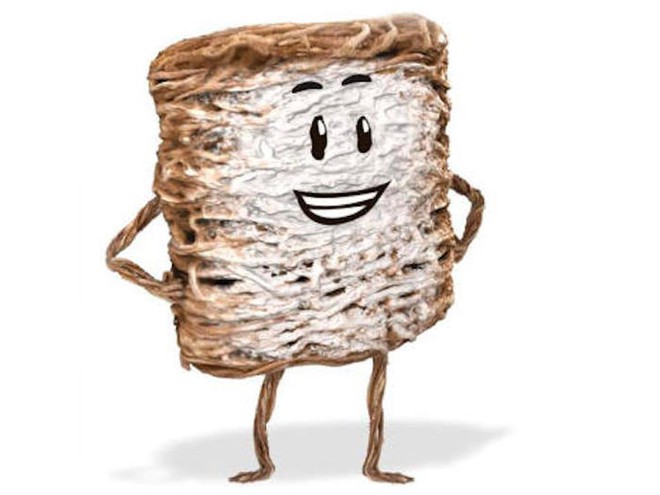 It seems that Kellogg has not learned from his mistakes with cereal Rice Krispies. In 2013, they continued to follow their own footsteps when promoting new grain products Frosted Mini-Wheats that can help users be smarter, improve memory, ability to focus and many other functions. of children up to 20%. This advertising campaign of Kellogg lasted for 4 years, before they had to adjust the parameters on the product packaging. In addition, Kellogg did not forget to emphasize that they are one of the brands with a very prestigious and transparent marketing history. After all, Kellogg is still subject to a $ 4 million penalty, and damages for those people bought this product from January 28, 2009 to October 1, 2009. Accordingly, customers will receive $ 5 / box of cereals that they have purchased, but only a maximum compensation of $ 15 / person only.
Extenze – 6 million USD because of unverified advertising information.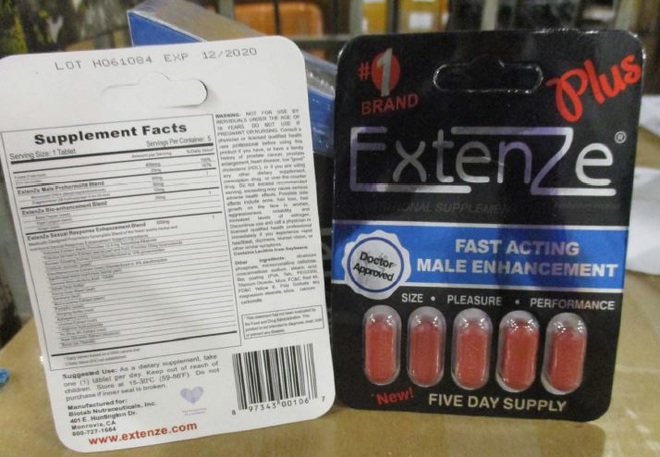 The next name in the list of false advertising companies is Extenze – a brand that produces "boy" size increase pills for men. In 2010, Extenze claimed its product was "scientifically proven to enlarge certain parts of a man's body" in a number of late-night broadcasts. Extenze later agreed. with a fine of $ 6 million, and must correct the information: "Our claims have not been verified and evaluated by the US Food and Drug Administration. Extenze must not be used as a substitute for treatment of any disease. "
Splenda – Advertising is unclear, easily misunderstood.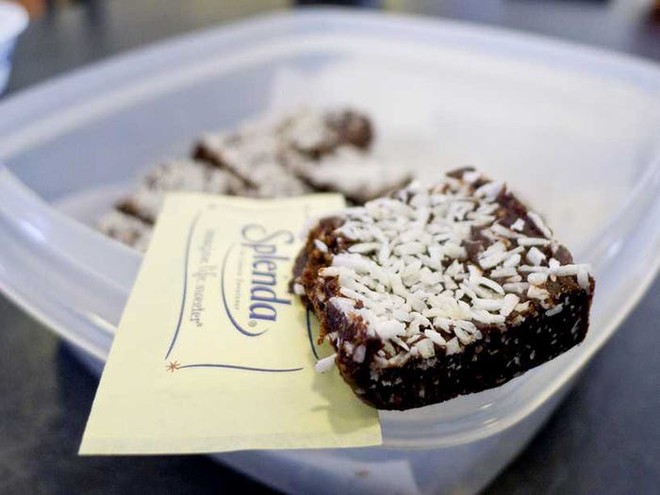 In 2007, the American Sugar Association conducted an investigation into the slogan of the company specializing in sweetener Splenda: "Made from sugar". According to the association, the slogan above is misleading, because sweeteners are "chemical compounds that are manufactured in factories", not necessarily sugar. rival Equal sued for similar reasons. Equal expects the fine for Splenda to fall to around $ 200 million, because of the profits the company has made from its unclear advertising. However, the final verdict issued so far has not been disclosed in detail.
L'Oreal – False advertising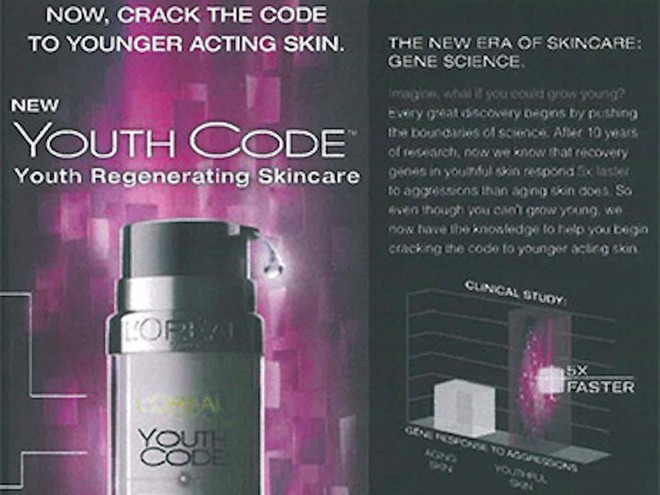 In 2014, cosmetics firm L'Oréal was forced to admit that the two lines of skin care products Lancôme Génifique and L'Oréal Paris Youth Code were not "scientifically proven" that could improve user genes, and for lighter skin 7 days better as they had previously advertised. According to the FTC, L'Oréal advertising was false and unfounded, and after that, L'Oréal USA was banned from using advertising information related to anti-aging without being certified. Intelligent specific. Despite the escape penalty this time, but L'Oréal will have to pay up to $ 16,000 for each future recidivism.
Wrigley – 6 million USD because the advertising has not been verified.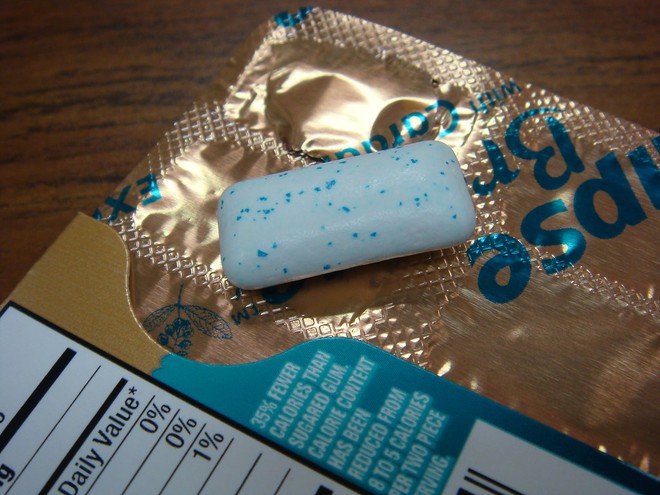 In one of his ad campaigns, Wrigley announced that their Eclipse chewing gum sample contained new material – magnolia extract, with the ability to kill germs. This statement of course is not verified and causes misunderstanding for users. Many customers later sued the company, forced them to pay $ 6 million, and paid each user $ 10 in 2010.
Classmate.com – 9.5 million USD (1st time) and 11 million USD (2nd time) for online fraud.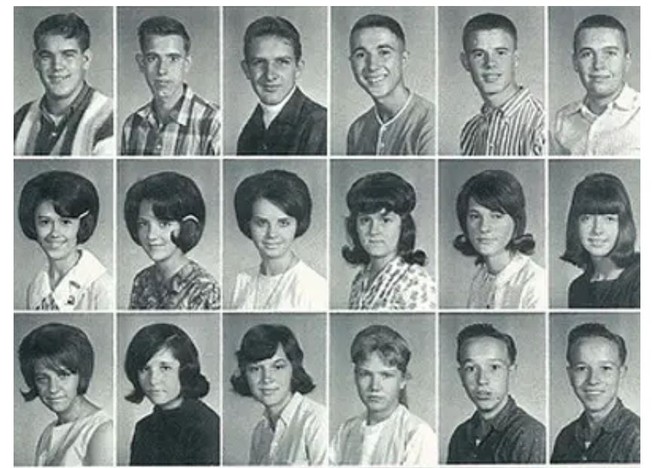 Many users have received emails from classmate.com, with content that some of their old friends are trying to reconnect with them, provided they have to upgrade the subscription to "gold" (Gold). ). However, this is really just a trick to "add money" from customers only. In 2008, Classmate.com was faced with a fine of 9.5 million USD, compensation of 3 USD / user for False advertising behavior, online fraud. However, by 2015, this website continued to go into the path of its own downfall and pity to pay an additional fine of $ 11 million.
by Insider